ROVERE D'ORO & YOUNG TALETS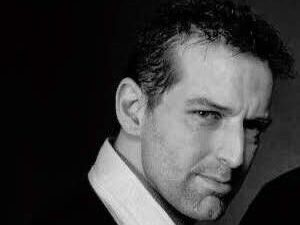 As a soloist, his future and recent engagements include appearances with concertos by Schumann, Dvorak, Saint- Saëns 1 &2, Haydn 1&2, Boccherinni 3&6, Lalo, Beethoven triple, Brahms double, Shostakovich, Tchaikowsky "Rococo", together with the Real Orquesta Sinfónica de Sevilla, Orquesta Gulbenkian de Lisboa, Orquesta de Extremadura, Ensemble Nacional de Lyon, Ensemble Praeteritum, Orquesta de Córdoba, Orquesta Nacional de Honduras, Orquesta Sinfónica de Valencia, Orquesta Sinfónica de la Región de Murcia, Orquesta Sinfónica de Barcelona, Orquesta Sinfónica de Barcelona, Orquesta Sinfónica de Barcelona, Orquesta de la Región de Murcia, Orquesta Sinfónica de Barcelona, Orquesta Ciudad de Granada, Orquesta de Cámara Reina Sofía, Orquesta Sinfónica de Gijón or the Orquesta Filarmónica de Málaga, at the "Aspekte" Festival in Salzburg, Festival de Lyon and Nice, Konzerthaus (Berlin), Festival "a Tempo" (Caracas), Auditorio Nacional de Madrid, Teatro Maestranza (Seville), Palau de la Música Catalana, Festival Internacional de Granada, Palacio de Festivales (Santander) and the Quincena Musical Donostiarra, among many others. He has made more than 15 recordings as soloist for labels such as Naxos, Sony, Col-legno, Neos, Verso and RNE, qualified by Scherzo, Ritmo, Melómano, BBC Magazine and Fanfare as excellent works. The prestigious international magazine Gramophone highlights his recording for Naxos with the Trio Arriaga as an outstanding revelation. His passion for chamber music has led him to play with artists such as the Casals Quartet, N. Chumachenco, G. Caussé, Rainer Schmidt (Hagen Quartet), A. Meunier, D. Masson or Paul McCreesh.  Since 2018 he is professor of cello by competitive examination with definitive destination at the Conservatorio Superior de Música de Murcia.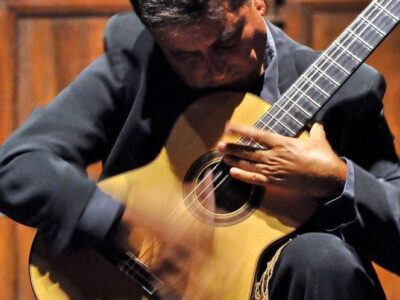 Born in Malaga in 1966, he begins the study of the guitar under the direction of his father, the guitarist and professor of the Conservatory of Music of Malaga, Antonio García Azuaga, years later, he continues his studies at the Royal Conservatory of Music in Madrid, where he is distinguished by unanimity with the "End of Career Honor Award".
In 1985, he received a scholarship from the Ministry of Culture and was awarded the "I Eduardo Ocón Scholarship" by the Diputación de Málaga, to further his training in international courses. In 1987 he is appointed Professor of the Conservatory "Manuel de Falla", in 1988 he opts for the Competition-Competition for Professors of Music and Performing Arts obtaining the number 1 in the aforementioned call. He obtains the research sufficiency at the University of Malaga by the department of plastic and musical expression and within the program "Expressive elements in the field of education", currently holds the "category of director of educational centers", awarded by the Junta de Andalucía, in addition to various distinctions, awards and merits of other national and international institutions. Recently, he has been distinguished with the "Alirio Díaz" Master Commendation granted by the Bolivarian Government. 
After being awarded in important national and international competitions, he began a very intense artistic career, performing in halls and theaters in Spain, France, Germany, Austria, Belgium, England, Switzerland, Holland, Italy, Denmark, Sweden, Poland, Czech Republic, (former) Yugoslavia, Turkey, the United States, Cuba, Venezuela, Mexico, Argentina, Ecuador, Japan, etc. 
He has performed as a soloist in many theaters and halls, the Carnegie Hall in New York, the National Auditorium in Madrid, the Casa Museo "Andrés Segovia", the Guitar Palace in Japan or the Cervantes Theater in Malaga, among others, and has participated in the International Festival "Andrés Segovia", Festival "Cueva de Nerja", International Guitar Festival "Ciudad de Vélez-Málaga", International Music Festival "El Hatillo", (Venezuela), Andrés Segovia Guitar Series Miami, (Florida), Sonderho Guitarfestival, (Denmark), Francisco Tárrega (Holland), "Guitarras del Mundo", (Argentina), etc. .. 
He has performed as soloist in the Berlin Chamber Orchestra, the Simón Bolivar Orchestra of Caracas, the Chamber Orchestra of the European Union, the Malaga Philharmonic Orchestra and the Lublin Philharmonic Orchestra among others, being acclaimed for his special interpretation of the "Concierto de Aranjuez".
He is co-author of the New Guitar Method (a didactic method used in many schools) and has participated as a concert performer and actor in the film "El Maestro".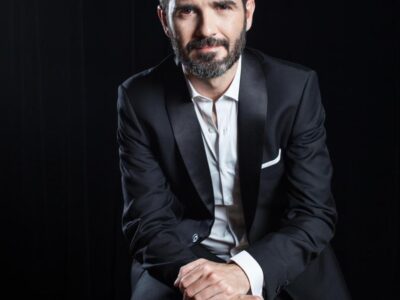 He has studied in Valencia, Barcelona, Madrid and Lausane with M° Ramón Coll, Ana Guijarro and Fausto Zadra.
Especially focused on chamber music, he has shared the stage with some of the most outstanding Spanish musicians and singers. He is a member of various ensembles such as Liber Quartet and Voces Paralelas, performing all over Spain with the actress Rosana Pastor. After years of important collaborations with various chamber ensembles, such as the Grup Instrumental de València, in 2015 he founded the Trío Iturbi, with which he has maintained an intense activity during the last years, including the integral of Beethoven for trio with piano. 
He has performed over several seasons with the Orquesta de la Comunitat Valenciana under the direction of Lorin Maazel and Zubin Mehta. Likewise, he has been piano soloist of the Orquesta de València between 2008 and 2021. 
As a repertoire pianist he has worked with soloists and conductors of the stature of Gregory Kunde, R. Frübeck de Burgos, Nathalie Sutzmann, Matthias Goerne, Gautier Capuçon, Vadin Repin, Simon O'Neill, John Tomlinson, Angelica Kirchschlager, Bo Skovhus, Stefan Vinke, Nancy Fabiola Herrera, Waltraud Meier, Maria José Montiel, Michel Plason, Ton Koopman, Fabio Biondi, Walter Weller and Lawrence Foster among others.
He has curated the season 20/21 of the Palau de la Música de València in the form of José Iturbi 125, as well as the exhibition Iturbi, més enllà de Hollywood, organized by the City Council of València to commemorate the 125th anniversary of the birth of the Valencian pianist. He has also directed the edition of the book Iturbi, més enllà de Hollywood. 
He has been Artistic Coordinator of the Iturbi Prize of the Diputació de València, from where he founded in 2020 the International Piano Festival of Valencia Iturbi.